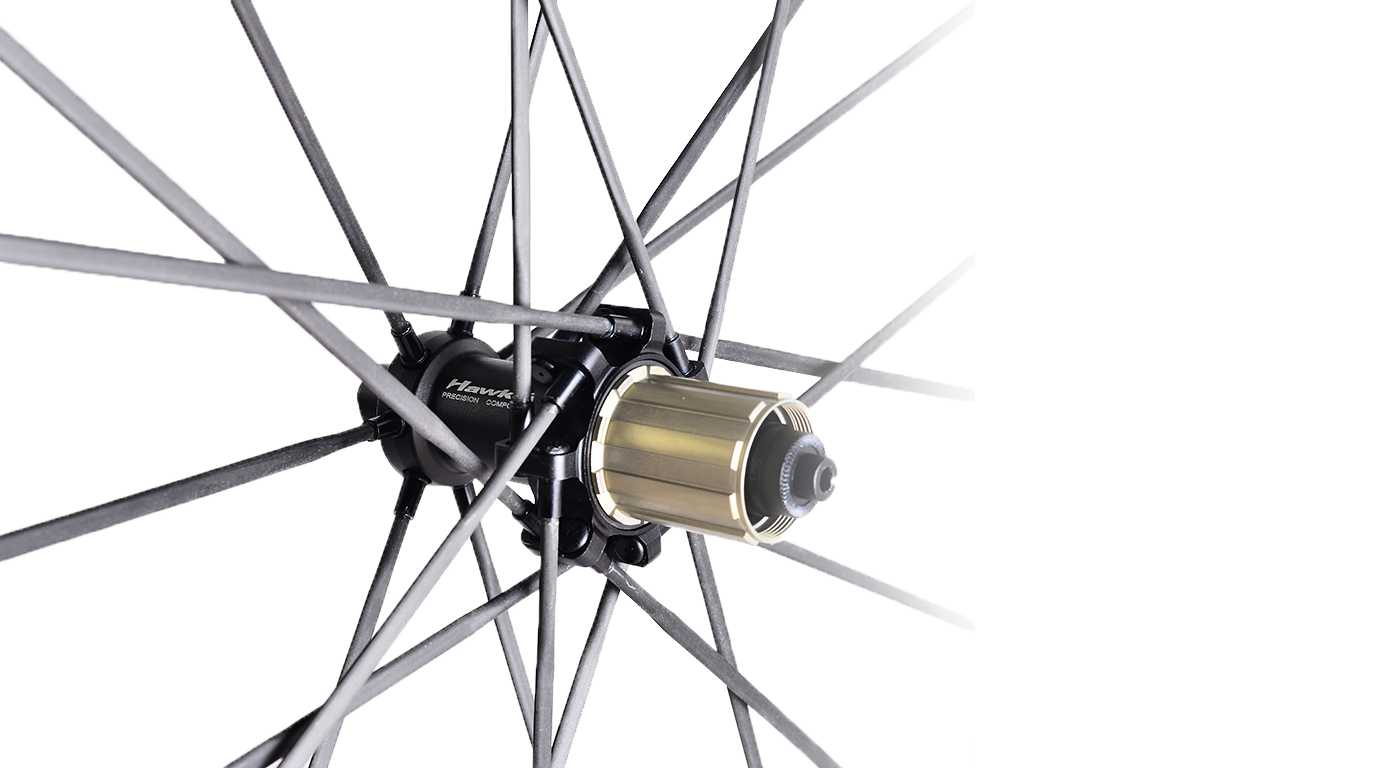 The over size hub flange and the maximum drive angle design, is nothing more than to increase the effective arm as the basis. 17mm axle with over size Japanese precision that Effectively reducing the axles of deformation.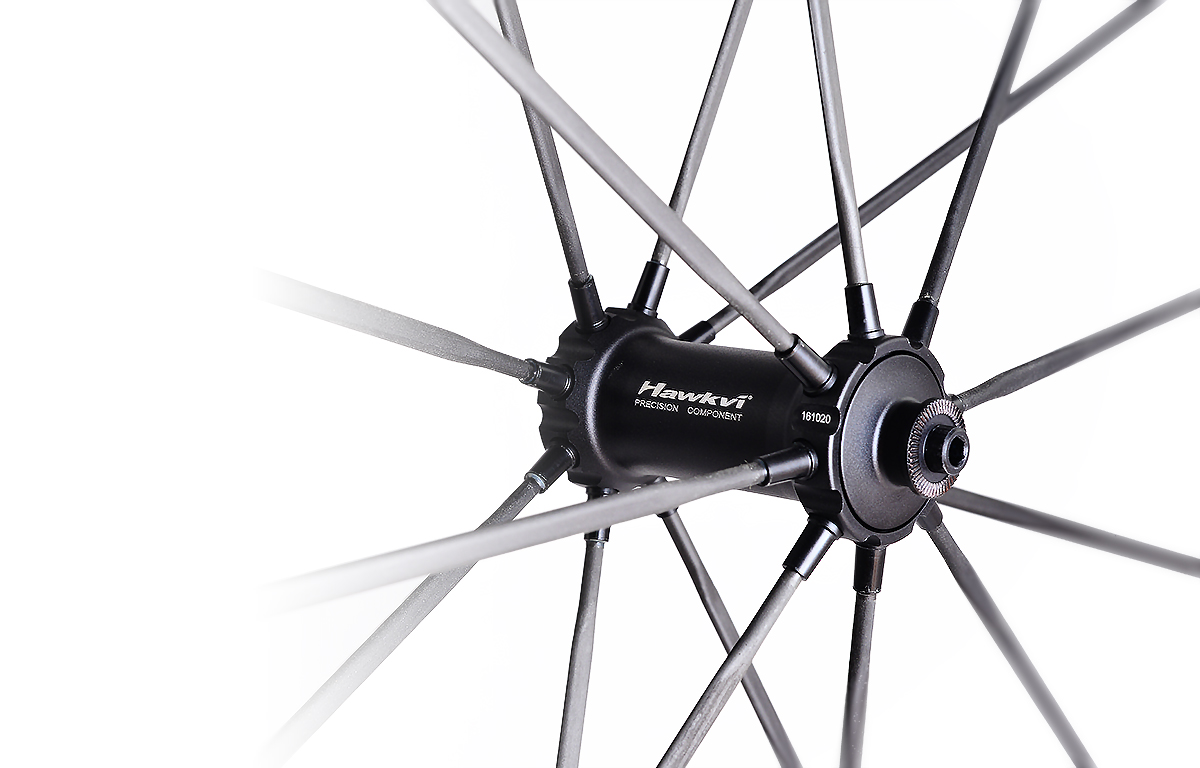 THE FRONT HUB
Base on enough rigid and the strength does not affect to reduce weight of front hub.
17mm over-size axle and bearing that helps smooth rotation and increase handling performance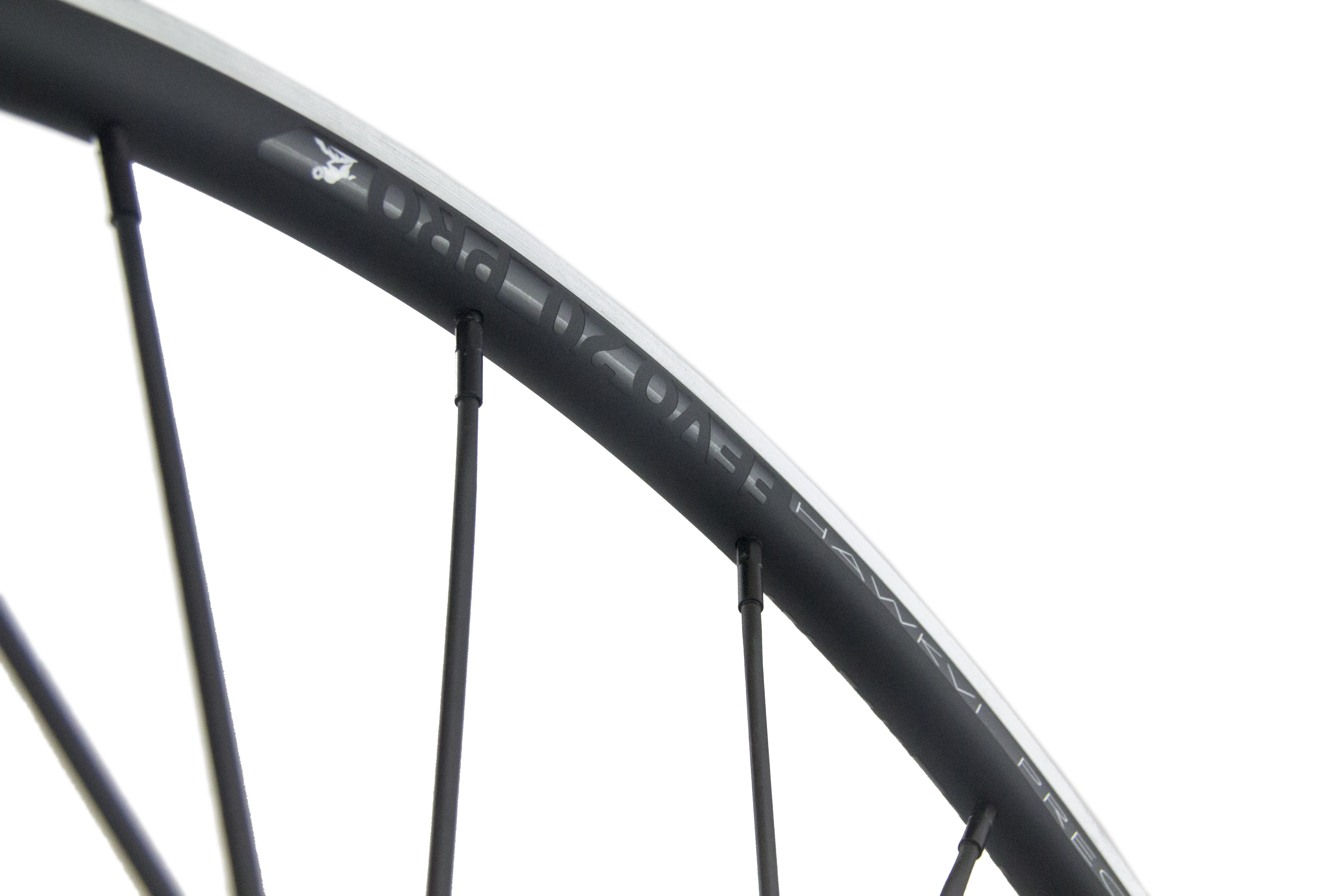 THE WELDING RIM
New aluminum rim with a wider and higher profile in rear.And narrow profile in front.
Gold standard among high-level aluminum road bike wheel.We love to make it better and stronger by this process.