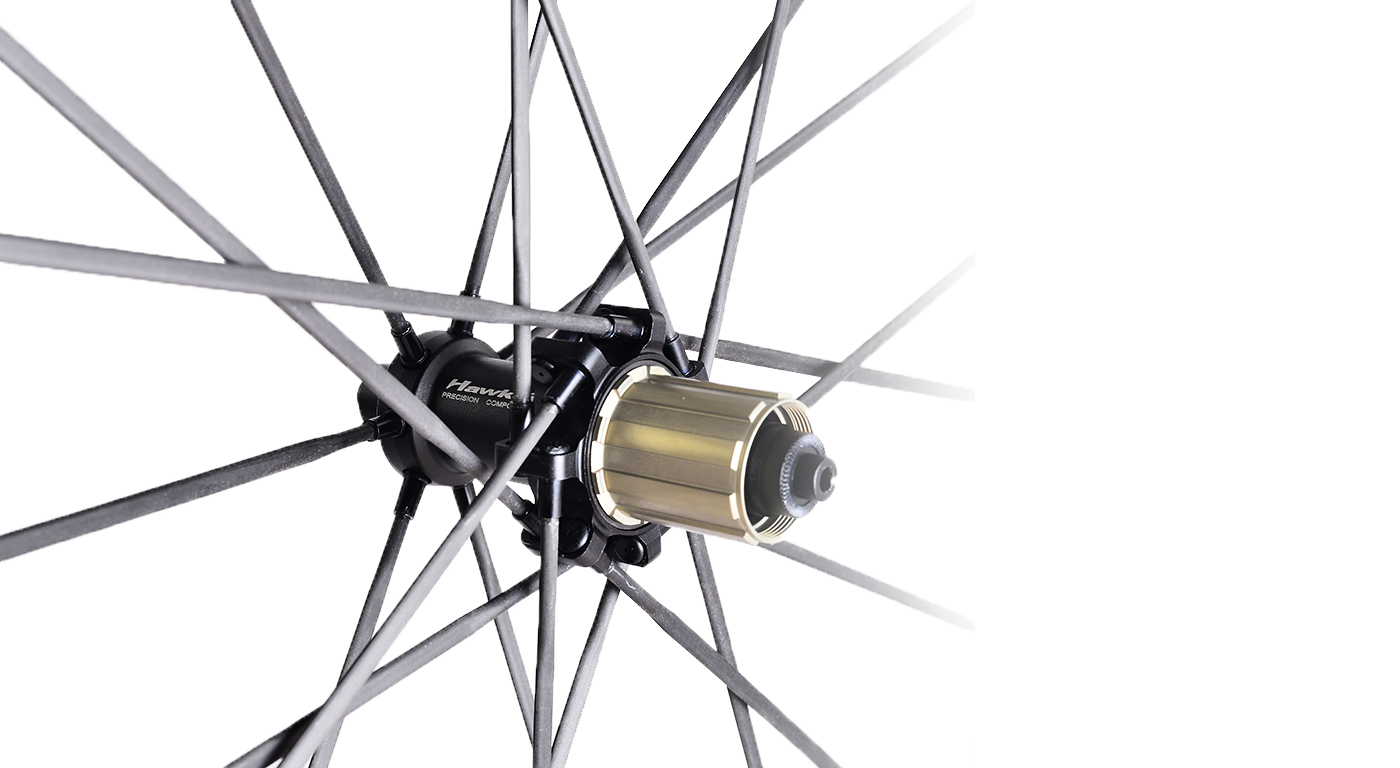 THE HUB
Over-size axle ,bearing and Two-to-One™ technology: the doubling of the spokes on the cassette side provides greater torsional stiffness and therefore a greater reactivity at each pedal stroke. This means greater efficiency in the transmission of power to these type of road bike wheels.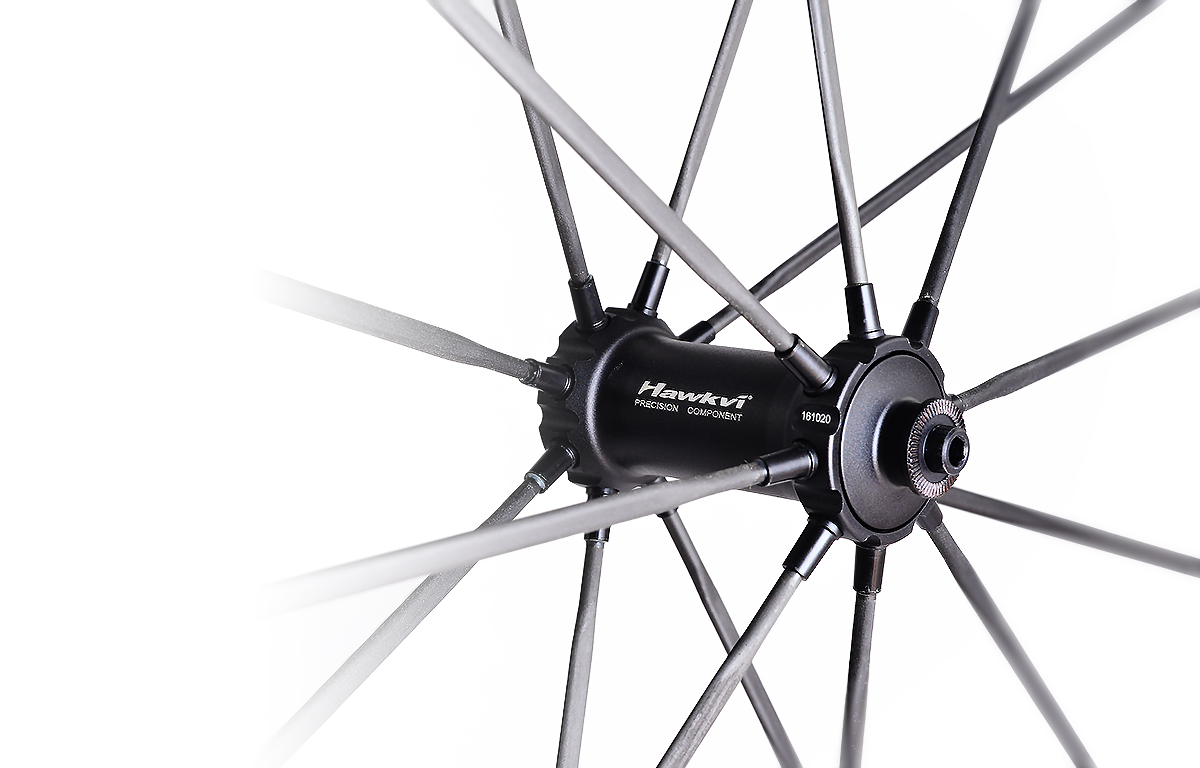 The front hub has been redesigned, now it is smaller and lighter than before, smoothness will be ensured by the well known EZO bearing technology.
The OVER-SIZED 17mm axle technology maintains the most efficient angle of contact between the bearings and bearing seat, increasing the smoothness and durability.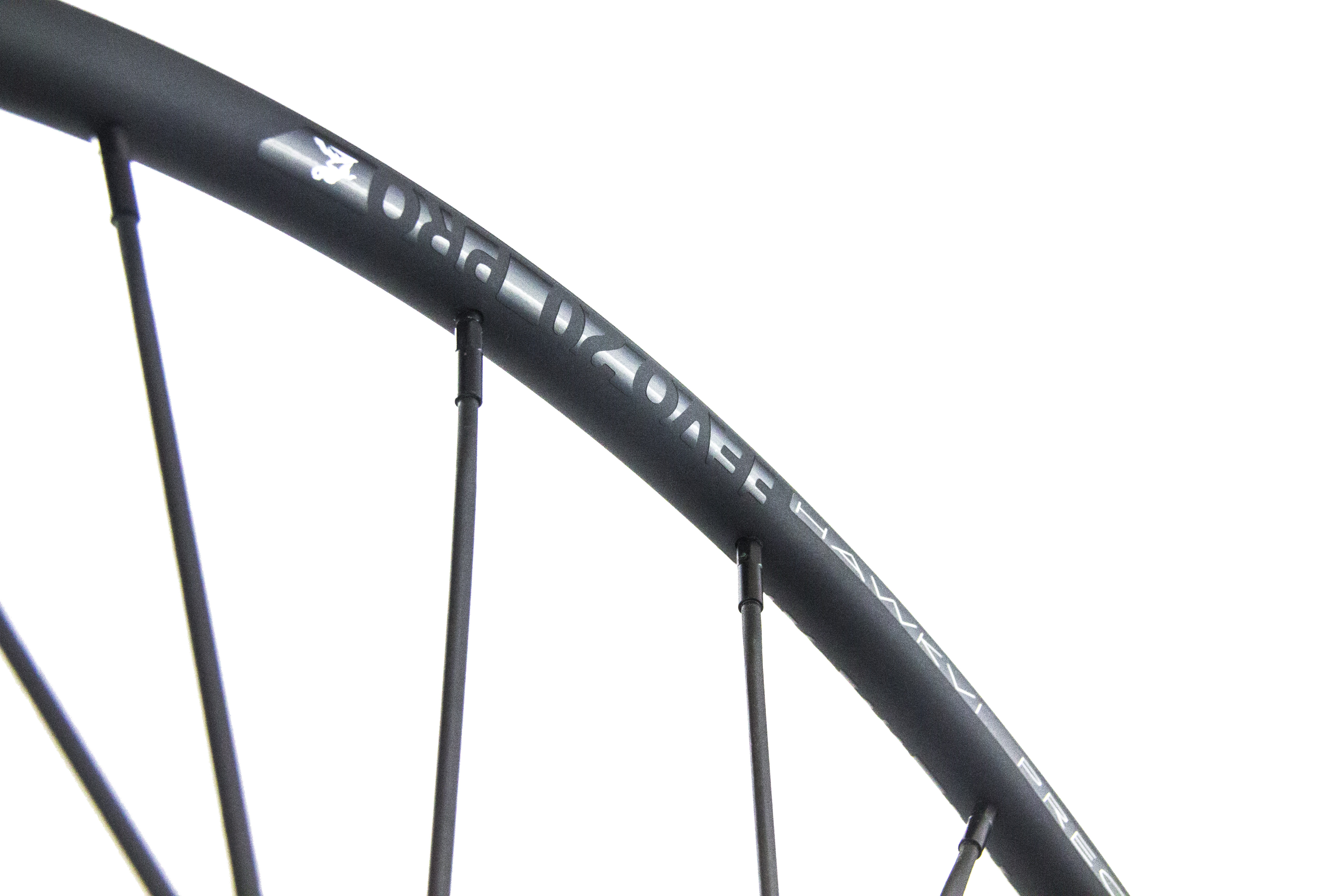 D.B.S SYSTEM
Hawkvi D.B.S braking teconology is a conbination of anodizing and microarc oxidation (MAO) . This braking surface can present high hardness and a continuous barrier, these coatings can offer protection against wear, corrosion or heat as well as electrical insulation.
Comes up with increased durability and higher braking force.